Event Organized by ❤MaE Book Tours & Promo Stars Services❤
Summary
Sebastian Stark just isn't cut out for normal life with a girlfriend in the hot and humid city of Miami. All in all, he'd rather be back on the island where it was just the two of them, and he could keep everything in balance. The bar down the street tempts him daily, but he's determined to remain strong. Adjusting to normal life is difficult, but Bastian is doing his best to keep himself together and the nightmares away. Raine's happy, and that's what matters to him the most.
But not all nightmares can be driven away.
When Bastian's former mentor comes into the picture and presents him with an ultimatum, Bastian slips into old habits. Though he wants to shield Raine from the truth, the shady circumstances of his past form into a hurricane he can't control. In an effort to protect her, Bastian has no choice but to throw himself back into his old job – death match tournaments – just one last time.
Dropped into the arctic wilderness with weapons loaded, Bastian has to compete against representatives from major crime lords all over the states. He's studied his competition, he knows their weaknesses, and he's ready to battle for the woman he loves. There's only one opponent in the mix that causes him any concern. In order to guarantee Raine's safety, Bastian will be pitted against the key hit man for Chicago's largest mob family – a guy who's known as one hell of a shot.
A guy named Evan Arden.
Genre Romantic Suspense/ Erotica
Publication Date June 19th 2013
---
About the Author
Shay Savage lives in Cincinnati, Ohio with her husband, two children, and a variety of household pets. She is an accomplished public speaker, and holds the rank of Distinguished Toastmaster from Toastmasters International. When not writing, she enjoys science fiction movies, and loves soccer in any and all forms. During the fall, she coaches her daughter's soccer team. Though she currently works in the technology field, her school background is in psychology, and she brings a lot of that knowledge into the characters within her stories.
Connect with Shay Savage!
Website | Goodreads | Facebook | Twitter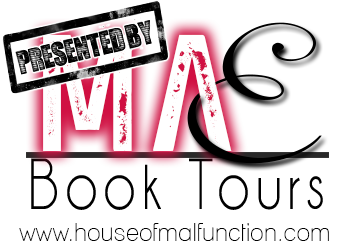 MY REVIEW:
This story had me biting my nails. Sebastian is in an impossible situation. I don't want to give anything away. He's coarse and tough, but has one marshmallow in his center (you'll find it where his heart is). That marshmallow is owned by Raine, a sweet girl who's leagues apart from his brutal existence. And she loves him. He'll do anything for her. And that's the scary part: every crime boss on the planet seems to want to take advantage of that.
Although this book is enjoyable on its own, I advise readers who want the full, heart attack inducing experience to read Surviving Raine and The Evan Arden Trilogy first. If you like one, you'll enjoy them all. As I love all the books, this one is my favourite.
Oh, and if I could have my way? Bastian would get his island (but with all the modern amenities). Five stars.